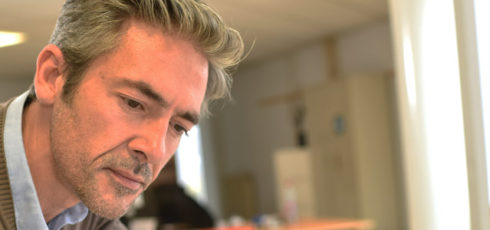 Legal
Protecting Investors
In addition to being authorised and regulated by the Financial Conduct Authority (FCA), we are also required to hold professional indemnity insurance. We do not handle client funds except via our trustee company, Cartlidge Morland Trustees Ltd. The latter is a non-trading company which acts as a trustee of certain client assets. Our committed support staff, consultants and partners combine traditional professional ethics with sophisticated, technology driven administration and market information systems. This maintains professionalism in all matters handled by the firm.
Data Protection and Privacy
Please go to our GDRP Corporate Processor Agreement and Privacy Notice for information regarding how we handle personal data.
Accuracy of Information
Cartlidge Morland uses all reasonable skill in compiling the information on this site. However, errors or omissions may occur because of a number of factors that are inherent in any internet access system and are not within our reasonable control. For example, unauthorised access to this service, or the effects on machine, software or operator error or malfunction in connection with data transmission. This service is accurate only on the date that such information is supplied by Cartlidge Morland via its internet service. We advise you to confirm the accuracy of any information with us before seeking to rely on such information. Links from this website exist for convenience and information and Cartlidge Morland accepts no responsibility or liability for the information contained on any such site. The existence of a link to another website does not imply or express an endorsement of its provider, product or service. Links to this website are not permitted without the prior written consent of Cartlidge Morland.
Law
This website is established by Cartlidge Morland in England. Any use of it shall, at all times, be governed by English law and in the event of any dispute, the relevant parties shall irrevocably submit to the exclusive jurisdiction of the English Court.
Risk Warnings
No information contained in this website should be construed as an offer or invitation to invest. Share prices and income from those shares, may go down at any time and potential investors should be aware that past performance is not an indication of future performance. Potential investors should seek our independent financial advice prior to any investment decision.
The material contained in this website is directed only at persons resident in the UK and is not to be regarded as an offer to buy or sell, or the solicitation of any offer to buy or sell securities, in any other jurisdiction other than in the UK. The products offered/described on this site are not available to non-UK residents. Persons residing in territories other than the UK should consult their professional adviser as to whether they require any governmental or other consents or need to observe any formalities to enable them to invest in products described in this site.
Phone us on 020 7709 5560 or complete the online contact form