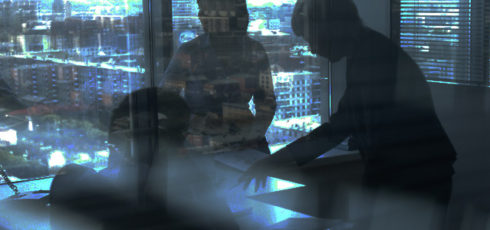 Privacy
This Privacy Notice explains how we collect, use, disclose and protect your personal information in compliance with prevailing data protection legislation. From 28 May 2018 the relevant legislation will be the General Data Protection Regulation (Regulation (EU) 2016/679) ('the Regulations'), replacing the Data Protection Act 1998.
'Personal data' in this Privacy Notice, means personal information that identifies you (a 'data subject') as an individual, or is capable of doing so.
Cartlidge Morland processes personal data under the legal basis known as 'legitimate interest'. As the legal basis for processing, 'legitimate interest' is appropriate where data is processed in ways that data subjects would reasonably expect and where there is minimal privacy impact, or where there is a compelling justification for the processing.
What personal data will we collect?
We may collect the following:
information about who you are such as your name, date of birth and contact details
information that is classified as 'special category information' being sensitive personal information, such as information about your health and marital or civil partnership status
your national insurance number, residency for tax purposes
identification documentation to verify your identity in order for us to meet our obligations under the Money Laundering, Terrorist Financing and Transfer of Funds Regulations 2017, the Criminal Justice (Proceeds of Crime) and any other applicable legislation and for the purposes of crime prevention and fraud prevention
information about your contact with us such as meetings, emails, letters and phone calls
information connected to your product or service with us such as your bank account details
information about your employment, company benefits, your sources of income and your liabilities
information you may provide us about other people, such as your spouse and dependants. You must obtain consent from the individual(s) concerned to provide information
limited information on children for setting up a policy on their behalf
other information that is necessary to provide you with the firm's services in accordance with your expectations
information that is automatically collected when you visit our website
When do we collect your personal data?
we will collect information from when you contact us to use our services and when we contact you during the provision of those services;
we may collect information about you from fraud prevention agencies and other organisations when we undertake checks such as identification verification checks.
information may also be collected about you when you visit our websites (for example via cookies), such as your IP address and other browser-generated information. Please refer to our Cookie Policy at www.cartlidgemorland.com/cookies/
How is your personal data used?
We will only ever collect and use information which is personal to you where it is necessary, fair and lawful to do so. We will collect and use your information only where it is in the legitimate interests of Cartlidge Morland.
We may collect your personal data to:
provide the product and/or service you have requested in accordance with your expectations
meet our regulatory obligations
provide the product and/or service your employer has requested
meet our contractual, legal or regulatory obligations
meet our responsibilities in the event of a complaint
verify your identity
satisfy any other purpose related to or ancillary to any of the above
Please note that if you do not wish us to collect and use your personal information in these ways, we will be unable to provide you with our products or services.
How we protect your information
You may be assured that we (and any company associated with us) will treat all personal and special category data as confidential and will not process it other than for a legitimate purpose.
Steps will be taken to ensure that the information is accurate, kept up to date and not kept for longer than is necessary.
We take appropriate security measures (including physical, electronic and procedural measures) to safeguard against unauthorised or unlawful processing and accidental loss or destruction or damage to the data.
Disclosure of your information
We may disclose your information to:
providers of investments or services we recommend, including providers of pensions, offshore bonds, onshore bonds, trusts, investment platforms, discretionary management services, mortgages, mortgage protection products, insurance products or other such products or services. We may also be required to share information with auditors appointed by the providers of such products or services.
third parties, such as credit reference agencies for the purpose of processing your applications
to any statutory, governmental or regulatory body for legitimate purposes; including, where relevant, to solicitors or accountants
our regulators the Financial Conduct Authority (FCA) and the Information Commissioner's Office (ICO)
law enforcement, credit and identity check agencies
IT providers, services providers and agents in order to provide and maintain the provision of the services
to our appointed auditors, accountants, lawyers and other professional advisers, to the extent that they require access to the information in order to advise us
to fraud prevention agencies and other organisations to allow us to undertake the checks set out below. We will supply details of such agencies on request
in the event that we sell or buy any business or assets, in which case we will disclose your personal information to the prospective seller or buyer of such business or assets
Fraud Prevention
We may carry out automated checks using your personal data, such as your name, postal address, date of birth, telephone numbers and employment status to verify your identity. This information may be accessed by law enforcement agencies.
Data retention
We are committed to only keeping your personal data for as long as we need to in order to fulfil the relevant purpose(s) it was collected for, as set out above in this notice, and for as long as we are required or permitted to keep it by law.
Where applicable, we will keep records of pension transfers, pension conversions, pension opt-outs or Free Standing Additional Voluntary Contributions indefinitely.
Children
We take extra precautions to protect the privacy and safety of children using our services. Children under the age of 13 are not permitted to use our services, unless their parent provided verifiable consent.
If we find that we have collected the personal information of a child under 13 without consent we will take steps to delete the information as soon as possible.
Your rights
Cartlidge Morland's clients have the following rights (unless exemptions apply).
The right:
to ask Cartlidge Morland not to process their personal data for marketing purposes
to access the personal data held about them and to obtain a copy of it.
to prevent any processing of personal data that is causing or is likely to cause unwarranted and substantial damage or distress to them or another individual
to request the rectification or completion of personal data which are inaccurate or incomplete
to restrict or object to the processing of their personal data
to request its erasure under certain circumstances
if appropriate, to receive their personal data, which they have provided to the firm, in a machine-readable format
if appropriate and where processing is carried out by automated means, the right to transmit or have transmitted that data to another data controller where technically feasible
to be informed about any use and impact of their personal data to make automated decisions about them
to complain about the way in which their personal data is being used to the Information Commissioner's Office
Where we rely on your consent to use your personal data, you have the right to withdraw that consent at any time.
Contacting us
If you have any queries or requests regarding this Notice or you would like to exercise any of your rights set out above please contact the Data Protection Officer on 020 7709 5560 or in writing at Cartlidge Morland, 83 – 85 Mansell Street, London, E1 8AN.
Contacting the Information Commissioners' Office (ICO)
You can contact the ICO for advice and information about your information rights by telephone by calling 0303 123 1113 or via their website: ico.org.uk/global/contact-us/
Changes to our Privacy Notice
We keep our Privacy Notice under regular review and we will place any updates on this webpage. This Privacy Notice was last updated in May 2018.
Cartlidge Morland
October 2018